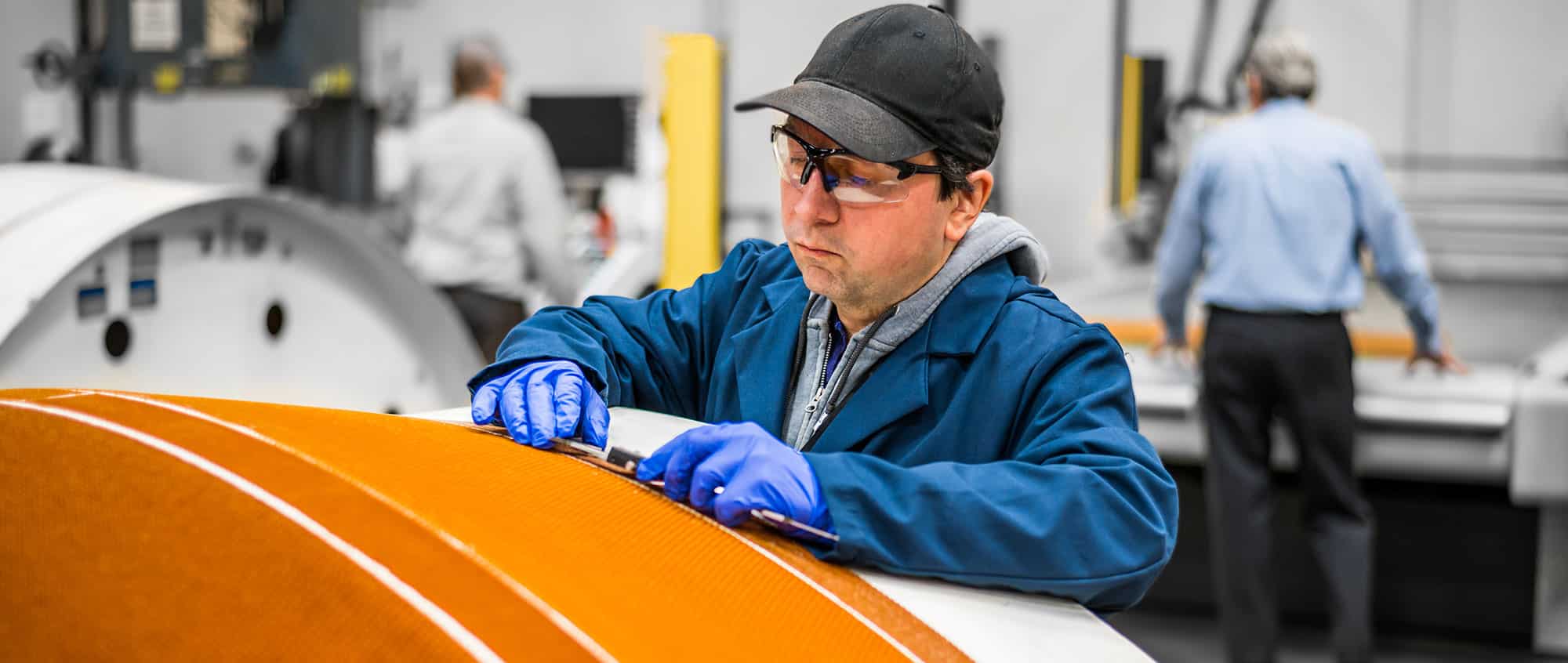 Machined Honeycomb Assemblies
TGC combines the expertise of our engineering and CNC programming teams to produce machined honeycomb details with close tolerances and large complex assemblies by using our 3-, 5-, and 6-axis CNC machines. We can transform slices of metallic and non-metallic honeycomb into contoured bonded assemblies for customers across the aerospace, space, defense, military, marine, rail, and other industries.
Learn more through our Doorway Magazine.
Take your career to the next level and push the limits of possibility.
The Gill Corporation provides the products that solve your challenges.